Tough as nails (literally)
What makes a washer and dryer legendary? Toughness. And we're not just talking about durability. We're talking about built-to-withstand-anything performance.
Like being put to the test in unthinkable conditions. From billiard balls and home improvement tools to hockey pucks and cowbells; if our TR7 and DR7 can wash and dry it in our test lab—just imagine how long they'll last in your home.
SEE THE RESULTS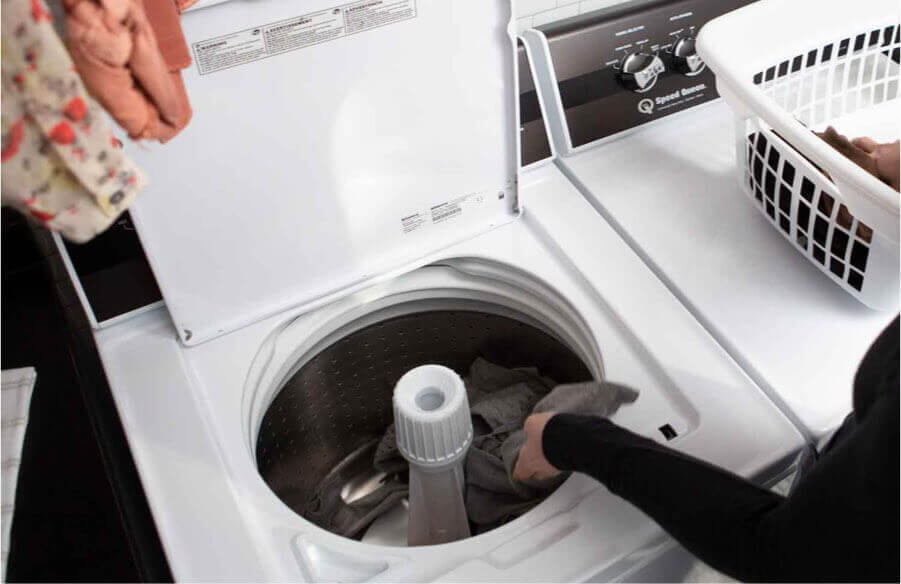 FEATURES
Built to last

Withstands extreme conditions and abuse—ranging from full loads and wash cycles with marbles, cowbells, golf balls and beyond.

Quality components and mechanics are purpose-built to take a beating and keep on performing.
PET PLUS™ TECHNOLOGY
Laundry with your pet in mind
You love your pet, but that doesn't mean you need to wear that love on your sleeve. Introducing the Speed Queen DR7, the only dryer model on the market with pet-specific cycle options.
LEARN MORE ABOUT PET PLUS
Where to Buy